Welcome to the Department of Sociology at the LMU!

Sociology, the science of society, social institutions, and social relationships; specifically the systematic study of the development, structure, interaction, and collective behavior of organized groups of human beings. [Merriam-Webster]

Would you like to know more? Welcome!
All news available in German.
Solidarity with Ukraine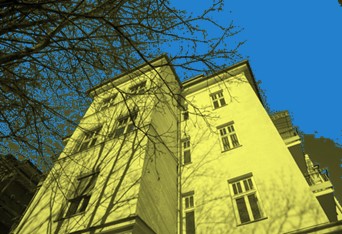 The Institute of Sociology, like the entire LMU, strongly condemns the war of aggression of the Russian leadership. The attack on the sovereignty of a free country is an attack on the foundation of science: Science is based on a peaceful and free, open-minded and cooperative partnership for the exchange of knowledge. International law is the basis of all this. The Institute of Sociology clearly stands for these common values, as they are also formulated in an appeal of the Alliance of Sciences for a scientific and free exchange.
At the same time, we are deeply concerned for the people in Ukraine, including many colleagues and students in sociology. Our solidarity is with them and with the entire Ukrainian population. Our thoughts are with you, your families and friends!
Prof. Dr. Katrin Auspurg
Director of the Institute of Sociology

Announcements
15.02.2022

11.03.2020

19.10.2017 – 30.06.2018

In Munich, June 28-29, 2018 more

---

---